NOW HIRING
---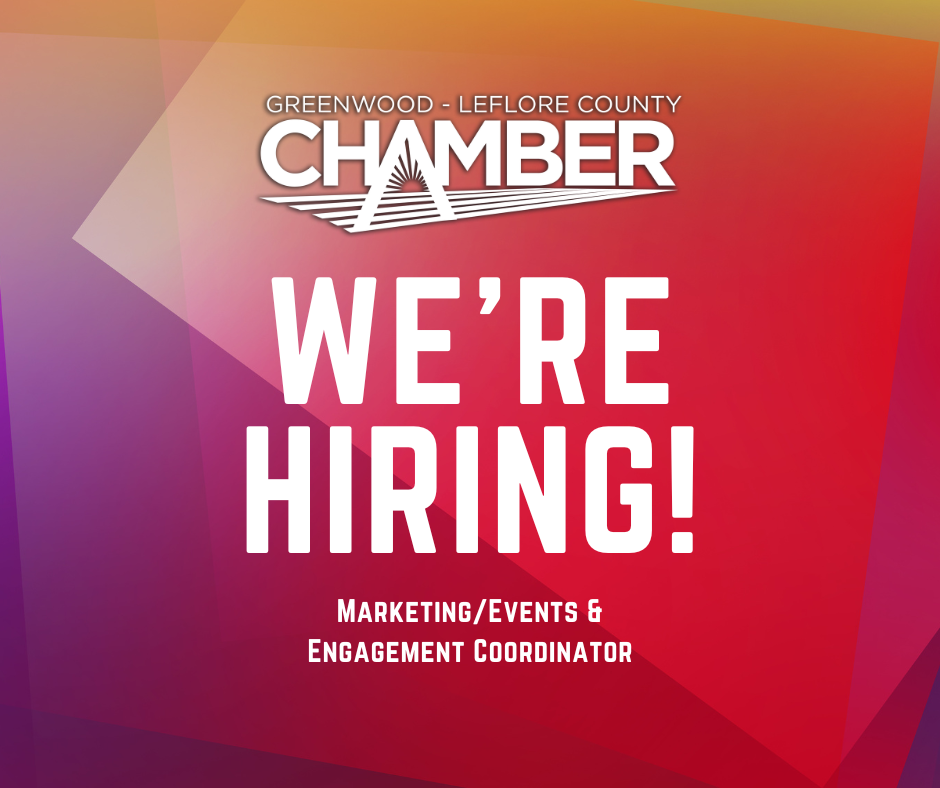 The CHAMBER is HIRING!
The Greenwood-Leflore Chamber of Commerce has a job opening for a fast-paced, energetic, creative self-starter who wants to help make a different in our community. The job title is Marketing, Events and Engagement Coordinator.
Click HERE to view the Job Description. Please feel free to SHARE with someone you know who is looking for a unique opportunity to work in community and business development. Resumes can be emailed, mailed or brought by in person to the Chamber. All the information is attached with the job description.
If you have questions, please call us at 662.453.4152.
Add to Report
View Report
As you navigate our website, you can use the "Add Page to Report" button to add any page or property to a custom report that you can print out or save.