Membership Benefits & Savings
---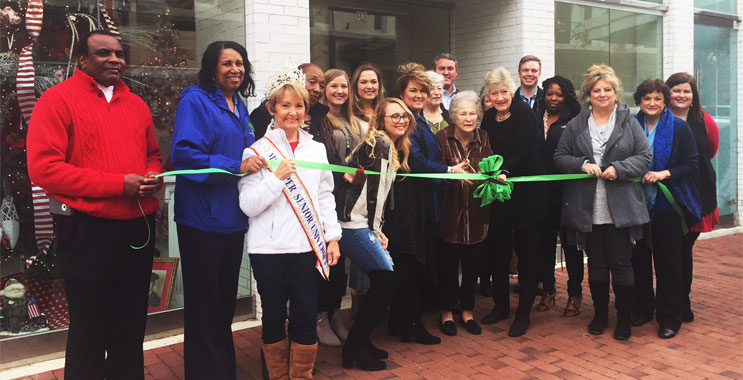 Save Money
Reducing costs is a concern to every business. Your chamber investment will give you tremendous access and opportunities to promote your business and save money today!
Marketing Services
Let us help you customize a marketing plan for your business with our Chamber programs, services and benefits. The Chamber offers advertising and promotions, business directories, social media assistance, event involvement, mobile app availability and other services to help you meet your marketing goals. We're happy to sit down with you one-on-one to discuss your goals and help you find solutions to your marketing needs.
Free Advertising
Every member of the Greenwood-Leflore County Chamber of Commerce is listed on the Chamber's website and on our mobile app. Our interactive website features a single profile page for each chamber member, and this allows you to manage your own member profile. You can upload photos and keep your information current and up-to-date. Our website gets thousands of hits each week, and this is a great way to get promoted. People look to us first when looking to do business. Upon joining, you will also be featured on our outdoor electronic sign and on our Chamber Facebook page. And, you can take advantage of our chamber lobby space to leave your business cards and/or brochures to help promote your business.
Discounts
Newsletter Advertising
Only chamber members are allowed to submit electronic ads for our monthy e-newsletter. Your ad can appear in the e-newsletter for only $50 and is distributed to hundreds of businesses and community leaders each month.
Office Supplies with Dawkins Office Supply
Chamber members can enjoy discounts on their office supplies when they order ONLINE through Dawkins Office Supply.
Shipping Rates with UPS
Chamber members can enjoy exclusive discounted shipping rates with UPS.
First Data Merchant Solutions
Payment processing is a critical ingredient in managing a successful business. Our partnership with First Data can help your business find the right solution at the right price while keeping your customers satisfied. Fast, convenient, and secure. With over 40 years of industry leading experience Express Merchant Processing Solutions (EMPS) powered by First Data helps millions of businesses like your bring safe, easy, cost-effective payments to their customers with affordable support-regardless of size. Services include payment processing, gift cards, Google Wallet solutions, personalized technical support, TeleCheck, Apple Pay, enhanced reporting functions and much more. For more information, contact Harris Coleman at 901.230.8755.
Use of Chamber Facilities
Chamber members have access to our spacious auditorium for business meetings, seminars, and more. (Some restrictions apply) Our kitchen facilities are also available for a small fee.
Bulk Postage Permit
Chamber members can connect with clients or customers in a big way with the use of our bulk mail postage permit. This allows you to enjoy savings on postage expenses when sending bulk mail of 200 pieces or more, some restrictions apply
Membership Referral Rewards Program
Know of someone who would make a great chamber member? Refer them to us, and if they join, there are rewards for you, including a percentage of their annual membership fee and discounts for you, too!
Networking Opportunities
Take advantage of the many visible Chamber programs and events that can help you connect, including the chamber's Annual Meeting/Taste of Greenwood and Business Expo, Business After Hours, workshops/seminars, community events, volunteer opportunities and more.
Daily Business Referrals
We get hundreds of calls each week, and we only refer chamber members, so you have a definite advantage if you are a Chamber member.
Add to Report
View Report
As you navigate our website, you can use the "Add Page to Report" button to add any page or property to a custom report that you can print out or save.