Keep Greenwood & Leflore County Beautiful
---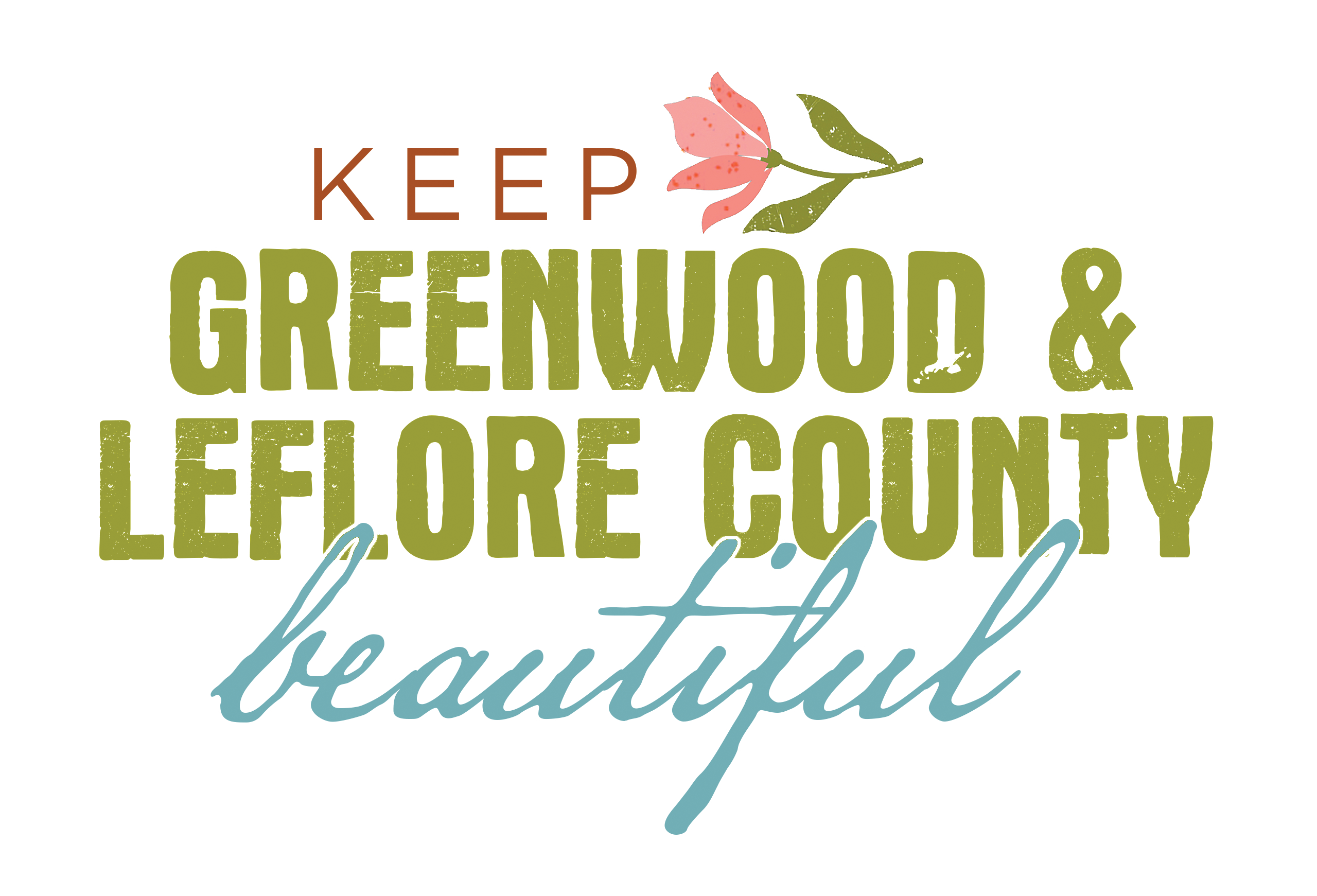 We are excited to announce that Greenwood and Leflore County are now official affiliates of Keep Mississippi Beautiful and Keep America Beautiful.
This affiliation will allow us to coordinate our efforts with city, county and volunteers in our area on projects and programs to enhance the beautification of our city and county. These can include coordinated cleanup efforts throughout the year, educational programs for both adults and students on litter and recycling, beautification and enhancement programs around town and so much more.
If you're interested in being part of our task force, please call us at 662.453.4152 or email info@greenwoodms.com.
We would love to have you on our team as we work to make our city and county a more attractive place to live, work and play. 
---
Spring Clean Up Day!
We will be kicking off our Spring Clean Up Campaign the week of April 16-22. We have had a tremendous response already from individuals, civic groups, schools, businesses and churches who want to help do their part by cleaning up their little corner of the world, and even moving out into the community to help with other parts of town.
If you or your business/church/group would like to be involved and help with the clean-up efforts, complete this FORM and email it to lwoodard@greenwoodms.com. We must have a volunteer form on hand to release supplies for the clean up. Clean up supplies will be distributed the week of April 10-14. Click HERE to view the pick up location schedule!
On Saturday, April 22, which is Earth Day, we will wrap up the week at the Railspike Park Pavilion with complimentary hamburgers and hot dogs and beverages between 10 a.m. and Noon. If you bring a bag of trash or let us know which group you volunteered with during the week, we will be happy to share a burger or hot dog with you while supplies last! We will also have the Planters Bank Shred Truck on hand from 8:30-12:30 for anyone wishing to bring items that need to be shredded free of charge. The city will also have a trash dumpster on hand for you to bring your trash bags to throw away.
Add to Report
View Report
As you navigate our website, you can use the "Add Page to Report" button to add any page or property to a custom report that you can print out or save.